McLafferty Annex
Main Content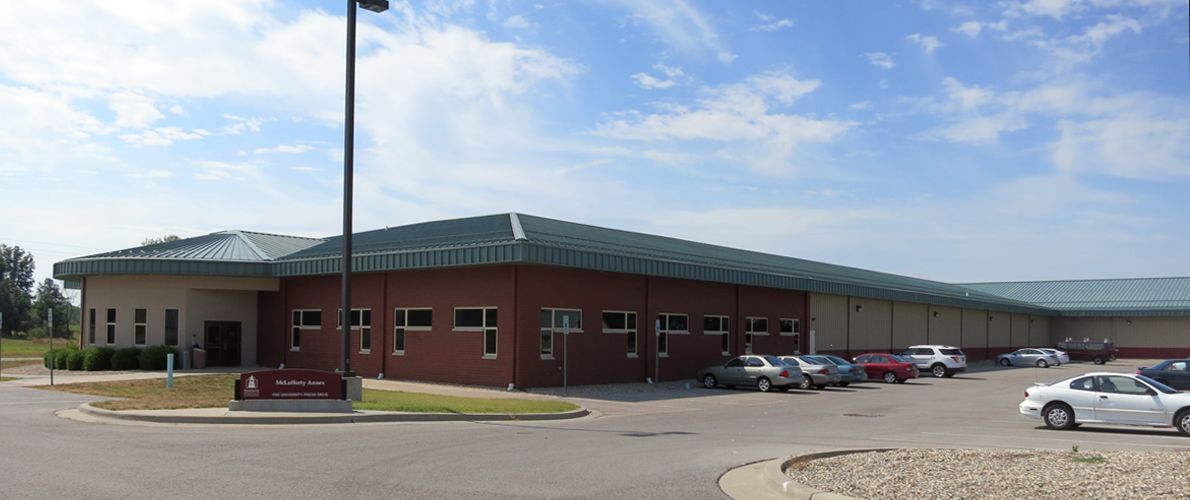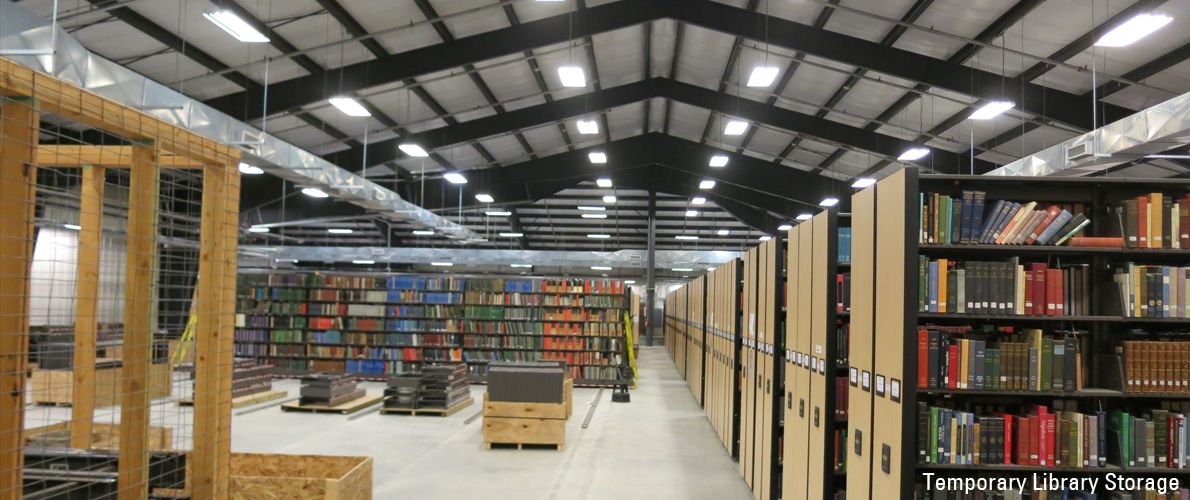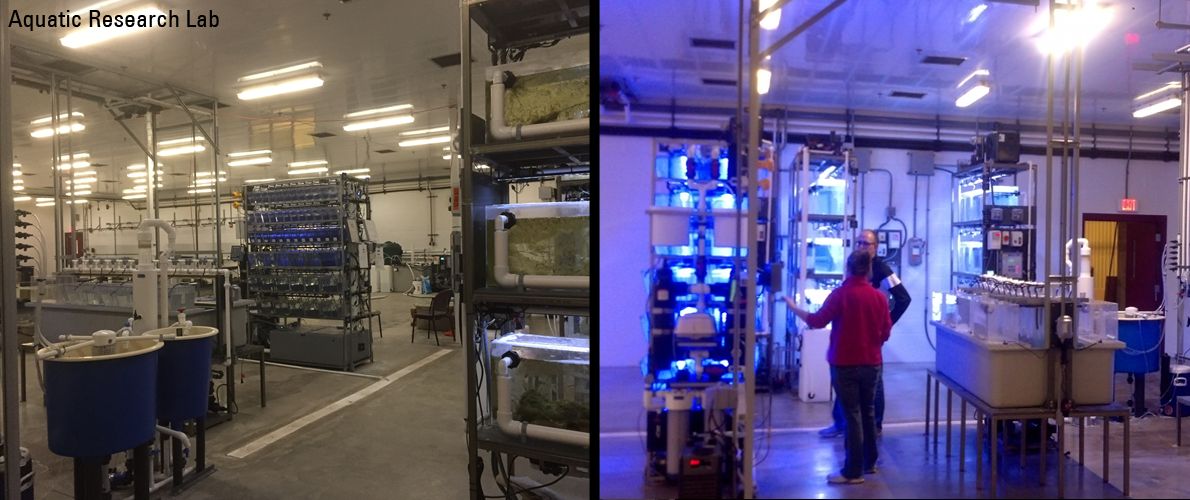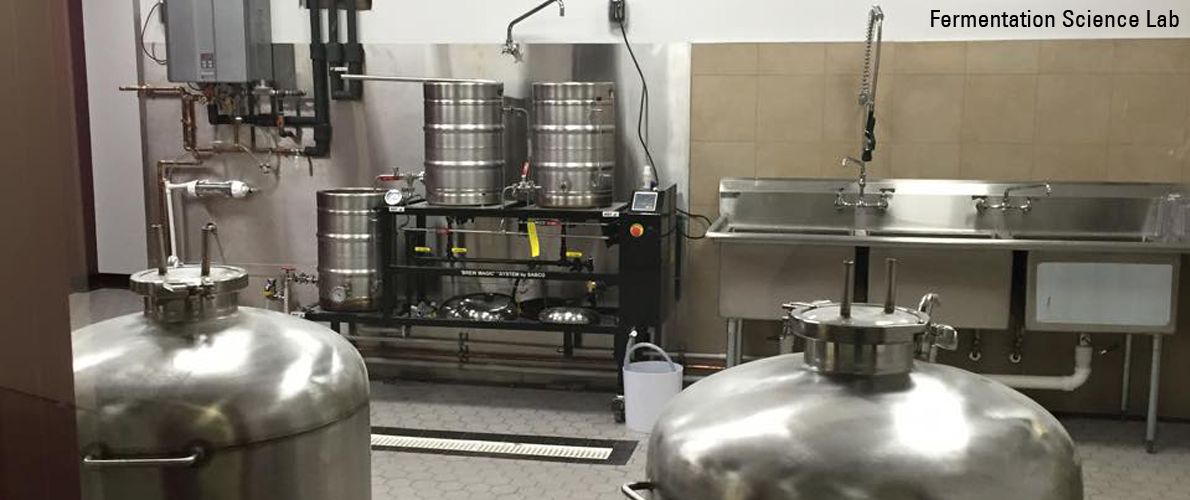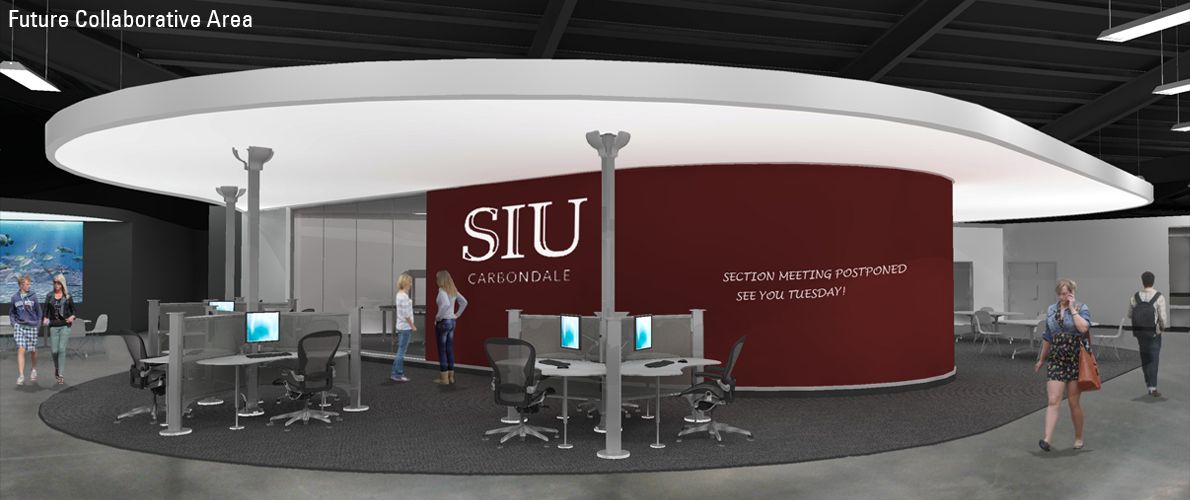 Construction
In 2004, the Board of Trustees approved the construction of a storage facility at the corner of Poultry Center Road and McLafferty Road.  The facility would be used to house library materials and staff during the Morris Library renovation / addition project.  McLafferty Annex is approximately 65,000 GSF (50,000 ground floor & 10,000 basement) and 56,000 NUSF.  The building consisted of a pre-engineered steel structure with open span steel tapered main frames with intermediate purlins, below slab tie rods and a 6" reinforced concrete slab.  Exterior walls consist of metal wall panels with blanket insulation.  Metal stud wall finishes the interior at the north end of the building.  The infrastructure includes a 130 TON Geothermal system with 80 three-hundred foot vertical loops and 26 heat pumps that was partially funded by a $50,000 grant through the Illinois Clean Energy Foundation.  Upon completion of the Morris Library project and the return of the library materials, this new building was initially intended to be used as future surge space, permanent library storage, surplus property storage, or could serve as a new Physical Plant.  Construction was completed in 2007.
Flexible Research Space Renovation
In 2012, the Board approved renovations to create flexible research space within McLafferty.  This project provided lab and office space for departments requiring research space.  Much of the campus laboratory space was constructed 50 to 60 years ago.  The renovations built flexible space to meet today's needs of faculty and researchers improving research opportunities for the University.
The research lab of today comprises multiple researchers working within one flexible zone.  The need for a flexible lab with the ability to transform on demand provides the opportunity to respond to real time needs of university researchers.  The emphasis on design includes three main components: establishing large open labs, the distribution of utilities to and within the lab, and the auxiliary spaces that both support the research experiments.
Flexible labs designed to accommodate multiple principle investigator teams are complemented by shared support and core labs that house specialty instruments and equipment.  This design provides maximized efficiency of resources for the university and encourages dialogue between individuals working in proximity to one another that often leads to the generation of new ideas.  Research is no longer performed behind walls that localize individual investigations.
Designing a facility that designates space for shared resources affords the institution the ability to invest more directly into the individual experiments.  Shared support spaces build flexibility into the facility by allowing assignments of these spaces to change based on the needs of specific investigations.
The original design intent of Phase I was to convert the open space into two core instrumentation labs, one wet lab, four dry labs, Aquatic Research Laboratory, a high bay research lab, collaborative research areas and facility support areas.
Phase II included renovation of 4,560 square feet assigned to the Fermentation Science Institute on the main floor and 2,225 square feet for the development of a laser laboratory in the basement.
Approximate space available for future build out:
17,000 square feet of lab/office space
12,580 sf of collaboration/circulation unfinished space
3,580 sf of unfinished multi-purpose area
665 sf of office space
320 sf conference room
View a 
PDF map
 of where the projects are on campus.