Lentz Hall
Main Content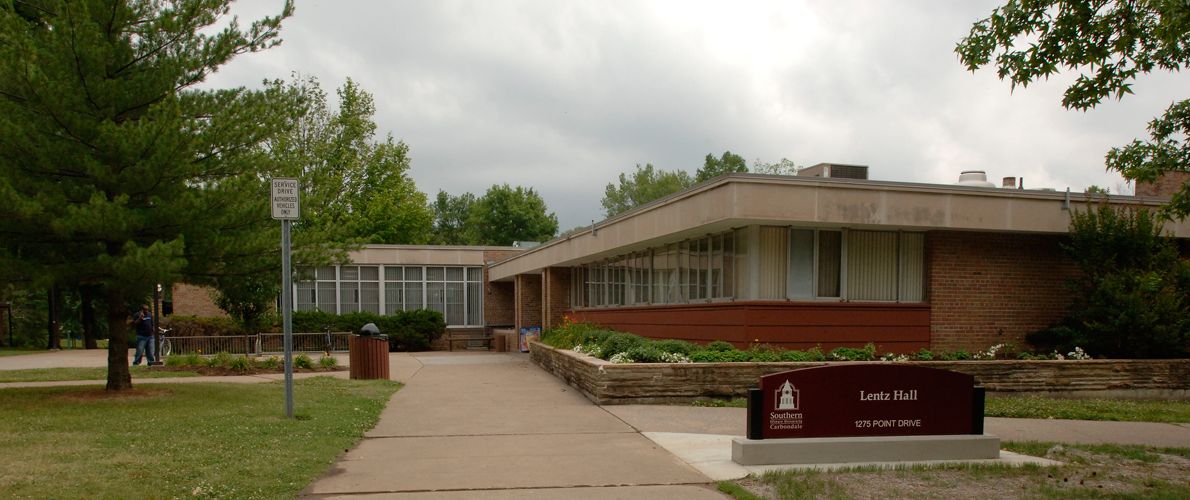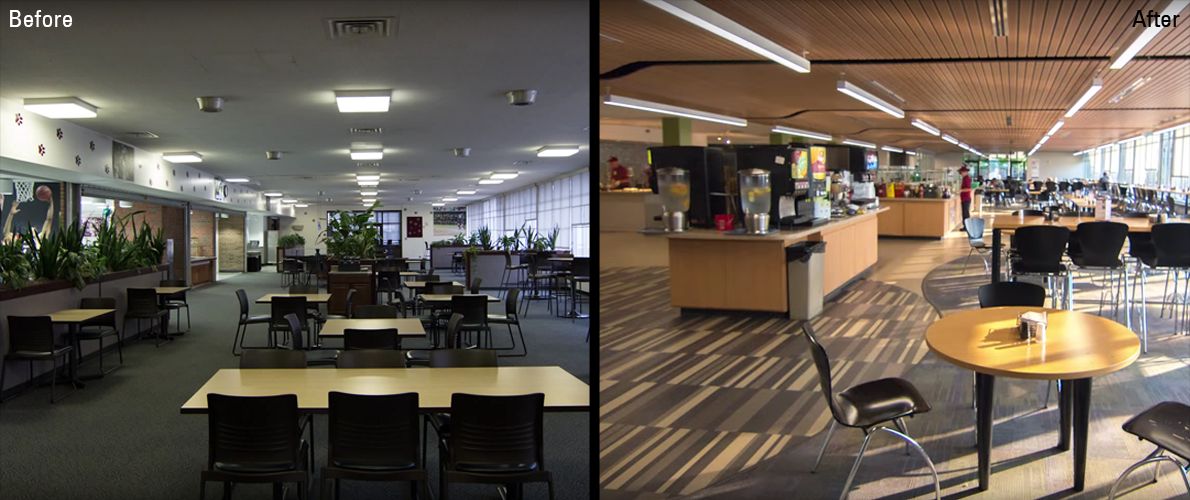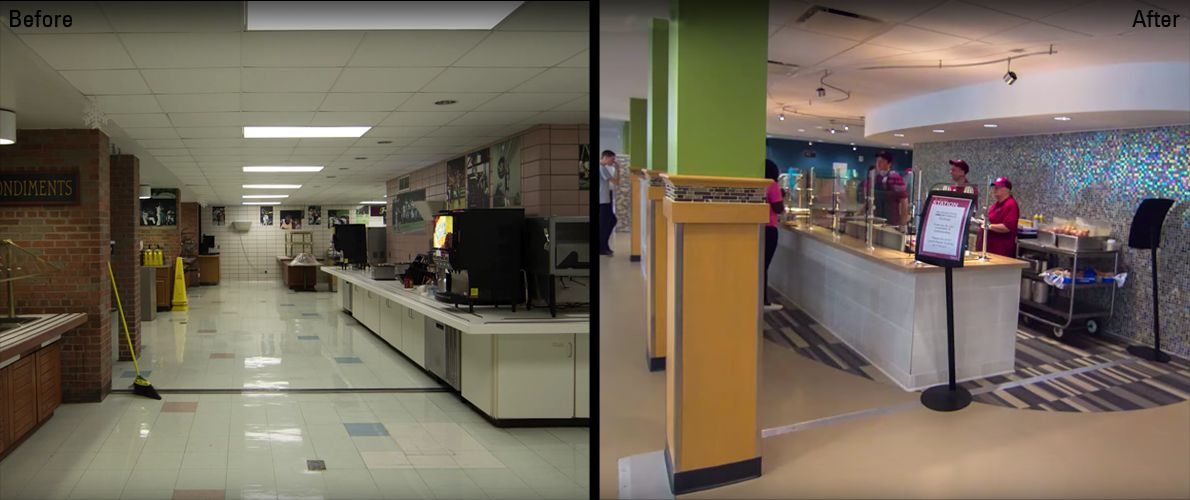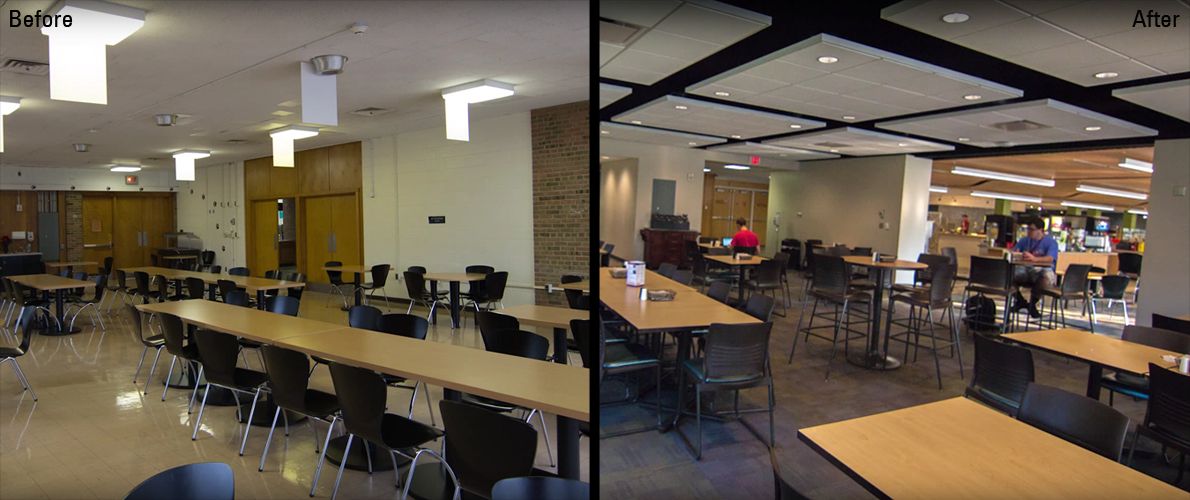 Originally constructed in 1957, Lentz Hall houses the Resident Dining Services that operates as the primary food service for the 1,256 students at Thompson Point.  This project renovated the serving square area of Lentz Hall where approximately 2,600 meals are served daily.  New equipment, finishes, and furniture, along with a new layout, were designed to better serve Thompson Point residents.  The last major renovation to this dining area was completed over 20 years ago.  All of the work was done with in-house Physical Plant labor and was completed over the summer of 2015.
In preparation of the serving square renovation, a project to supply additional cooling capacity in the kitchen of Lentz Hall was completed over the summer of 2013.  The installation of outdoor air units and additional rooftop equipment dedicated to specific areas in Lentz were designed to improve the temperature control and provide air conditioning to the kitchen.  
View a 
PDF map
 of where the projects are on campus.