Grounds
Main Content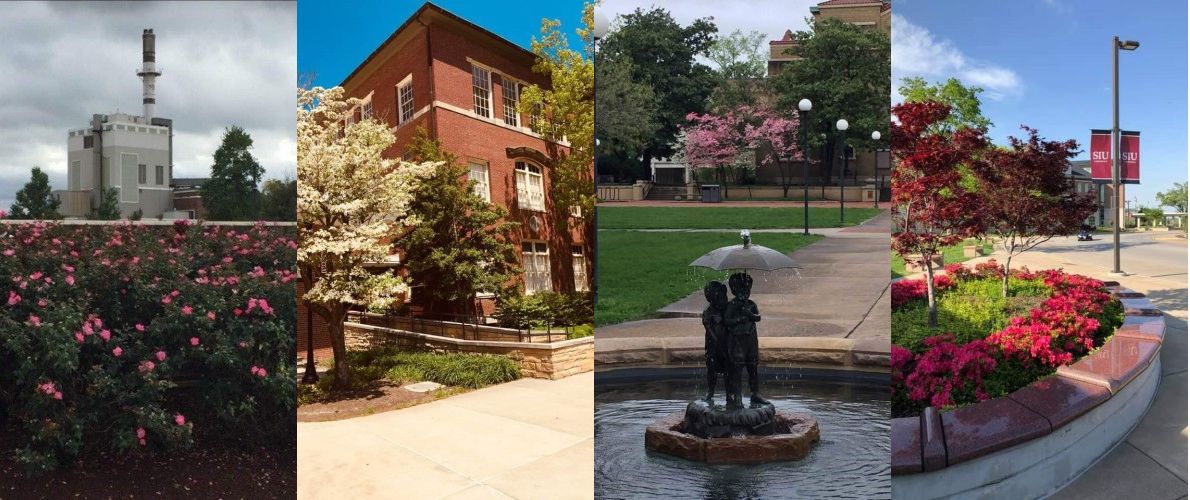 The Grounds Division of Facilities & Energy Management is responsible for maintaining over 1,200 acres of the campus's landscape, of which 660 acres are mowed throughout the year.  Our division maintains 31.14 miles of sidewalks, 14.42 miles of roads, and 12,340 parking spaces.  The campus is divided into six maintenance zones, with each grounds foremen being responsible for two zones.  Grounds currently has 48 employees which include a superintendent, an administrative aide, three grounds foremen, one automotive foreman, two grounds equipment mechanics, and 37 maintenance laborers.  We have 22 employees trained in asbestos abatement.  The Grounds Division works closely with the Facilities & Energy Managemeent's Engineering  Services & Construction division to create spaces that are inviting and sustainable. 
Southern Illinois University Carbondale has been designated Tree Campus Higher Education by the Arbor Day Foundation since 2015 by meeting the five core standards of tree care and community engagement.  Our campus received  its first Level II Arboretum Accreditation from ArbNet in August 2019.  We were the first university in the State of Illinois receive Level II Accreditation.  Our Arboretum Accreditation is in effect through August 2024.
NOTICE OF APPRENTICESHIP OPPORTUNITY

The Illinois Laborers' and Southern Illinois University Carbondale's Joint Apprenticeship and Training Program are making applications available for the Maintenance Laborer Apprenticeship Training Program starting at 9:00 a.m. on Monday, September 7, 2021 through 2:00 p.m. on Friday, September 17, 2021.