UAV Quick Guide
Main Content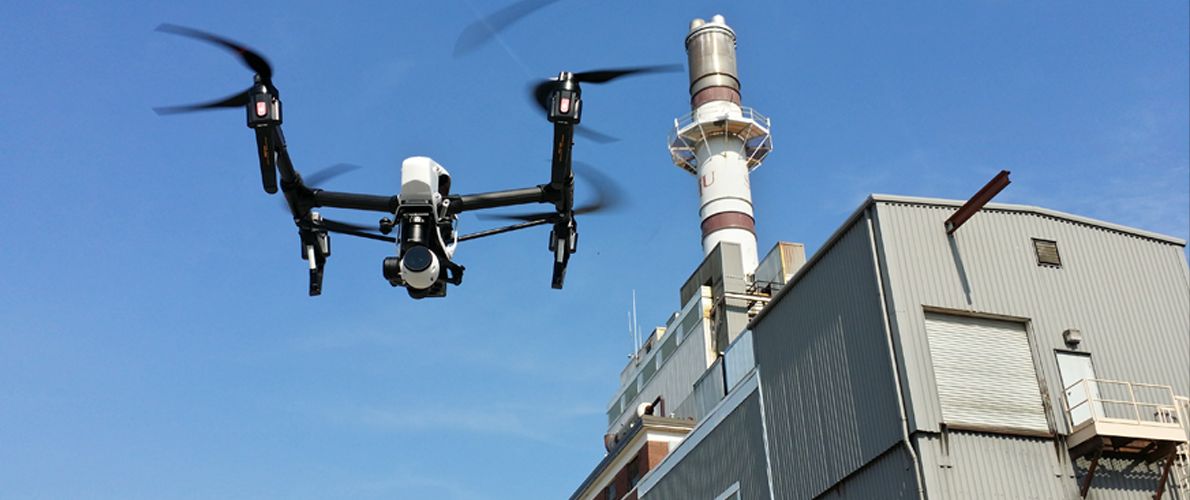 sUAS / UAV Operating Requirements
In order to operate a sUAS / UAV in, on, or above University related facilities for university business, administrative, research, instructional and/or out-reach use conducted by any employee or representative of the University, including faculty, staff, and students, the project applicant or the project UAV operator must: 
Hold a remote pilot airman certificate (Part-107) or be under the direct supervision of a person who holds a Part-107 certificate.
Contact Plant and Service Operations for the appropriate documentation.
Meet with the UAV Administrator as required for the planning and execution of your project.
Complete a University "small Unmanned Aerial System (sUAS) / Unmanned Aerial Vehicle (UAV) Project Use Application" and receive approval from the University / UAV Coordinator.
Complete a University "small Unmanned Aerial System (sUAS) / Unmanned Aerial Vehicle (UAV) Registration Form".
Meet all requirements detailed in the University's "small Unmanned Aerial System (sUAS) / Unmanned Aerial Vehicle (UAV) Operating Standards". 
Meet and follow all FAA Part-107 regulations.
When flying, you must:
Inspect the UAV before flying to assure that is safe to fly.
Respect the privacy of property owners and the public.
Avoid manned aircraft and never operate in a careless or reckless manner.
Keep your UAV within sight.
Fly only one UAV at a time.
Fly only during daylight when visibility is at least 3 miles.
Not fly the UAV higher than 400 feet above the ground.
Not fly the UAV at speeds greater than 100 mph.
Not fly the UAV over anyone who is not directly participating in the flight, not under a covered structure, or not inside a covered stationary vehicle.
Fly only in unrestricted airspace or assure that the proper permissions are in place in order to operate in restricted airspace.
The UAV must:
Weigh less than 55 pounds total weight with payload.
Be registered with the University and FAA and be marked with the registration information.
As a UAV operator / pilot, you must:
You are familiar with the UAV and controls you will be operating.
Report any incident or accident immediately to the University UAV Coordinator.
Maintain flight and maintenance records of related operations.
Make your UAV, records of its use, and maintenance available to the FAA and / or the University upon request.
Maintain records as required by the University in the Operating Standards. 
This is a guideline only and is not meant to supersede any FAA Part-107 regulations.  All operators must follow FAA guidelines, University's Operating Standards, have their Project Use Application approved, and their UAV appropriately registered before any operations takes place.
If there are any questions, please feel free to contact us at the number listed in the banner.  Please ask for the UAV Administrator or one of the UAV Operators.  We will be more than happy to help.  It is our goal to help you to achieve your UAV program and operate safely.